5.11.12
---
---
---
---
---
---
---
---
---
---
14.5.12
---
(from Morocco by Josef von Sternberg)

---
---
1.4.12


---

BAILLIE, BRUCE


---

BRAKHAGE, STAN


---

BROWN, CARL E.


---

CANTERBURY, KYLE


---

DORSKY, NATHANIEL & HILER, JEROME


---

ELDER, R. BRUCE


---

GEHR, ERNIE


---

JACOBS, KEN & FLO


---

MEKAS, JONAS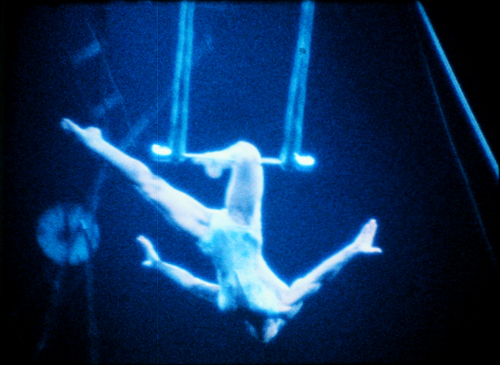 Labels: Andrew Noren, Bruce Baillie, Carl E. Brown, Ernie Gehr, Jonas Mekas, Ken Jacobs, Kyle Canterbury, Marie Menken, Michael Snow, Nathaniel Dorsky, Phil Solomon, R. Bruce Elder, Stan Brakhage
7.1.12
(
The Return by Nathaniel Dorsky)
---
(The Return by Ezra Pound)
---
"What 'The Return'...accomplished, precisely, was to shift our attention away from a search for what some dramatic character, identified or not, might be saying to something more nakedly present: what the poem before us is creating. It is undoubtedly easiest to recognize the visual aspects of such a nakedly present creation-the picture or 'image' the words conjure up. Yet obviously Pound's sense of the image as an 'intellectual and emotional complex in an instant of time' suggest more than the visual element stressed in his definition of 'Phanopoeia': 'a casting of images upon the visual imagination'. The 'intellectual and emotional complex in an instant of time' is well on the way to our conception of the tonal center or affect....As for 'The Return' it is neither wholly speech nor wholly a succession of images cast upon 'the visual imagination'. But if we see it as a progression of tonal centers, we shall indeed find something of 'interest' to say about it-and we shall point ourselves towards the evolution of the sequence in our century".
-The Modern Poetic Sequence: The Genius of Modern Poetry by M.L. Rosenthal and Sally M. Gall
---
(The Return by Nathaniel Dorsky)
12.7.11
Embarrassed that it has taken me this long to discover it, but wanted to pass along a link to the
Vimeo account
of multicultural magazine
LUMIERE
, which has an absolute treasure trove of insightful works including recently uploaded videos of Nathaniel Dorsky discussing his films. Be sure to check out the magazine itself as well (Google Translate is your friend!)...
12.4.11
Chagrined to admit I had not before discovered this gem floating amongst the Youtube detritus...
---
---